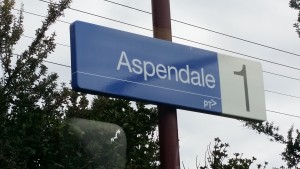 If you are looking for Kundalini Yoga classes in Aspendale, you have a couple of options. Doug, from Kundalini Running, might be running classes in Aspendale or nearby. If he is unavailable, or if the class times don't suit you, the Frankston yoga classes are your closest.
Held at The Garden, 4 Ross Smith Avenue, Frankston, the classes are quite close to those who live or work in Aspendale. Just a quick trip down the Nepean Highway.
If you choose to drive, there is free street parking opposite The Garden. If you can't find a spot there, there is also parking at the Bayside shopping centre or at Dan Murphy's. They both charge a small fee.
Now that the trains are back to normal following the level crossing removal program, public transport is also an option.