The Mt Eliza yoga classes are held in the meeting room of the Community Hall, 90-100 Canadian Bay Road, Mt Eliza. They are on Tuesdays, at 7pm.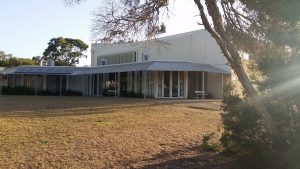 The hall is set in parkland, near the tennis courts and the Mt Eliza Community House.
There are a number of doors at the hall. As the classes are held in the Meeting Room, entry is via a rear door shown in the accompanying photograph.
If you park at the front of the hall, follow the path (on the Canadian Bay Road side of the hall) to the rear of the building. You'll find us there.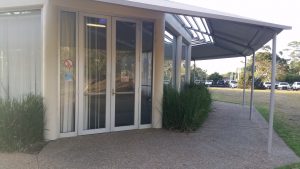 There are other doors in the building too, at the side and the rear. These lead to the foyer and to the main stage of the hall – ignore them and look for the door shown in the photograph.
You will find parking easy if you choose to drive to the yoga classes in Mt Eliza. There is ample parking at the front of the hall, opposite the tennis courts. Even more convenient is the parking area at the rear of the hall. It's only metres from the entry to the temporary Mt Eliza yoga studio we set up each week.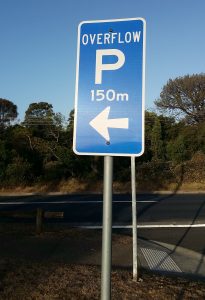 In the unlikely event that these carparks are full, you can make use of the overflow carpark. This is 150m away from our yoga studio. It's in Canadian Bay Road, further towards the beach.
In addition to yoga classes in Mt Eliza, we also have classes on Wednesday mornings in Seaford. If these times aren't convenient for you, we can help you find an alternative Kundalini Yoga studio near Mt Eliza. For example, if you are a little further down the bay from Mt Eliza, you might find the Kundalini Yoga classes at Mt Martha, Rosebud, or Blairgowrie more convenient. If you are further inland, there is another Kundalini Yoga studio at Warneet.