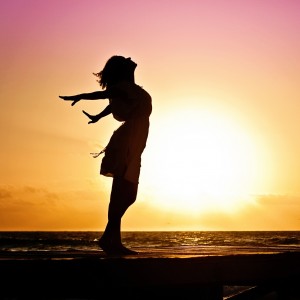 I'm glad you've found this website, which is primarily for people seeking Kundalini Yoga classes in Frankston, Frankston South, Mount Eliza, Mornington, Seaford, Carrum and the surrounding areas. Because Kundalini Yoga is not widely taught in the outer suburbs, we sometimes have people coming from as far as Rowville and Dandenong too.
However, you may have decided that Kundalini Yoga is not for you. Or perhaps the class times don't suit. In that case, here are some more options for you.
The nearest alternative for Kundalini Yoga is in Warneet, with Kundalini Rising Yoga. At present, Jody runs classes on Wednesday evenings and Saturdays. We also hold regular 'gong baths' together. (If you haven't heard that term before, think of being bathed in the sound of multiple gongs, like being bathed in light.)
There's also Josephine in Rosebud, and Phaedra's Sri Lotus Yoga in Sandringham. You could try Kundalini Running in Aspendale too – if Doug is in town, he may be running classes or other events there.
If you live or work closer to the city, there are others such as Sadhana Studios in St Kilda, and Kundalini House in North Fitzroy. There are also classes with Kathy in Port Melbourne, Cathy in Hawthorn, and lunchtime classes at the RACV Club in the CBD.
If you're looking for other styles of yoga, such as Yin, Hatha, Ashtanga, and Vinyasa, you have plenty of local options. This is not meant to be an exhaustive list, but it might help you with your search – apologies in advance to all the wonderful teachers and studios I haven't included.
At The Garden, in Frankston, where I teach on Wednesday evenings, there are sometimes other yoga classes on offer. In Frankston South, there's the Art of Balance. I haven't attended a class there, but it looks great. Lotus Yoga, in Mount Eliza is another option. Again, I haven't attended a class there, but I have visited the studio and met the owners, and my impressions were very positive. For those who are further inland, there's Yoga Co., at Baxter. And towards Melbourne, there's Yoga with Georgia, in Mordialloc. I've met Georgia, and agree with all the online recommendations she receives. Georgia also runs teacher training.
Naturally, if you're from Edithvale, Bon Beach, Chelsea, or anywhere on the Peninsula and looking for a yoga class, you're very welcome to come and try a Kundalini class with us. The same applies if you just happen to be in the area. And I'm sure the other teachers and studios I've mentioned would welcome you too. Wherever you live and work, you're sure to find a yoga style you like, with class times that suit you. Good luck with the search!
Update, July 2019. We have moved from The Garden as it has changed location. The yoga classes are now at Mt Eliza on Tuesdays and at a yoga studio in Seaford, on Wednesdays.