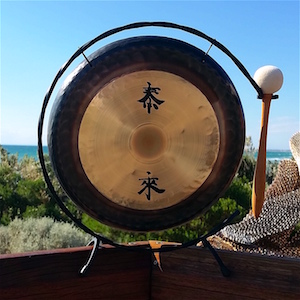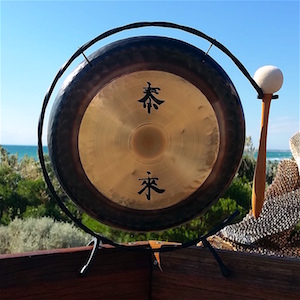 Update January 2021: We are now running Kundalini Yoga classes in Seaford on Wednesday evenings and Thursday mornings, at The Elements of Happiness.
*****
If you're looking for yoga classes in Seaford you have a wealth of choice. You're blessed with great local teachers and have several yoga studios in your area.
One option for you is The Elements of Happiness, run by Kerrie, who is also a local hairdresser. The Elements of Happiness is more than a yoga studio. Kerrie runs all manner of events in Seaford from yoga and meditation to kirtan.
On Monday evenings, she has a special meditation session, with different presenters each week. That's where the Kundalini Yoga comes in. Kerrie has been kind enough to invite us to participate by providing regular gong baths.
So, thanks to Kerrie, there is now regular Kundalini Yoga in Seaford. The sessions are different from regular classes. We begin with 10 or 15 minutes of gentle yoga and then ask participants to lie back and enjoy 45 minutes of the gong.
If you're from Seaford, Carrum, Patterson Lakes, or nearby, this will give you a taste of Kundalini Yoga. Or, if you already attend the Frankston yoga classes, it's an opportunity for you to enjoy more of the gong.
Looking to the future, we've heard that there might be a new Kundalini Yoga teacher in Seaford soon. It's not confirmed yet, but if you follow our social media channels, you'll hear about it as soon as Kundalini Yoga classes in Seaford commence.