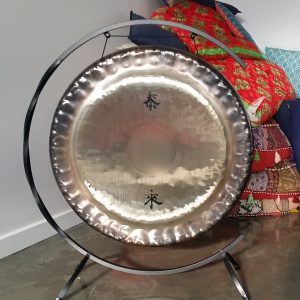 Our Kundalini Yoga classes are running again at the Elements of Happiness, in Seaford. The class times are unchanged, i.e. Wednesday evenings at 7:30 pm and Thursday mornings at 9:15 am.
Under the current government arrangements, class sizes are limited and we all need to be fully vaccinated, so booking is essential.
There are currently places available at both classes. To book (if you haven't already) all you need to do is contact us via your preferred medium and we'll confirm with you.
To support everyone as we emerge from the long lockdown, we're doing gentle kriyas and meditations for the first few weeks – so many of us are still a bit fragile. When it feels right, we'll return to our usual themes like working on stress, spinal flexibility, prosperity, chakras, the 10 bodies that our form of yoga refers to, and the multitude of other options we have in Kundalini Yoga.
Looking forward to seeing you again soon.